Hey guys,
There's a new Sin City RPG that's opened up. So far only a few of the characters are taken so check it out and join if you're interested.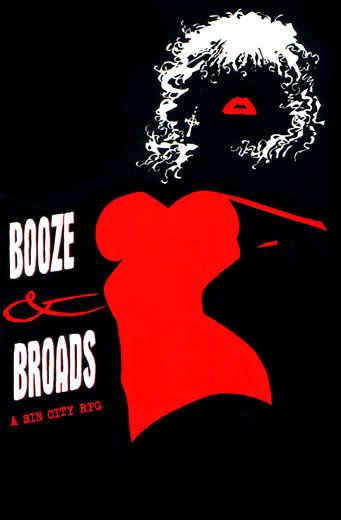 booze_n_broads



Booze & Broads: A Sin City RPG

The streets of Basin City is full of unsavory yet beautiful characters…from the prostitutes at Old Town, the deviants of the Roark farm, the down and out heroes that have no problem crossing the line at Kadie's Club Pecos, to the dirty cops that run the streets. Booze & Broads, is a fictional game in homage to Frank Miller's Sin City comics/graphic novels and movie.

Booze & Broads, use the books and movie as a template for our characters and not as canon in storyline. You'll find all your favorite characters very much alive and well, and you as a player will take these characters on new paths. We love the characters that Frank Miller has made, but this game will take them to new levels.

Basin City is waiting for you…will it eat you alive or will you come out with both barrels blazing?


booze_n_broads will have language, adult themes and moments of violence that will support the storylines. We ask that those who apply to play or follow the storyline be 18 years of age or older. The makers/moderators of this RPG cannot be held responsible for those who find the subject matter of this RPG disturbing. As of now, to be safe this RPG is rated "R" for reasons that have been explained previously.

All interested in applying please click here to further instructions.